THE SUN BECOMES THE SEA - ROB HIRST
0:00/5:05

0:00/5:39

0:00/3:16

0:00/4:27

0:00/5:26

0:00/4:22

0:00/4:09

0:00/3:28

0:00/5:18

0:00/6:27

0:00/3:48
LOCALS - Paintings on silk by GABRIELLA HIRST
LOCALS is a project I undertook whilst living at the Zentrum fur Kunst und Urbanistiks (ZKU) in Berlin in early 2014. The wasteland lot adjacent to the ZKU is the site for future development of a wholesale business supermarket. Through discussion with local residents I discovered that, as part of the construction process, one hundred and eleven 45-year-old poplar trees lining this wasteland had recently been felled. The poplars had served as a windbreak for the historic working-class residential buildings of Moabit, against the dust and pollution of nearby industry. Their felling to allow expanded construction plans disregarded the requests of a local lobby group and a petition of 1200 signatures.

After these trees were felled, one member of this lobby group discovered in their ruins 24 bird nests. In response to this, I painted 24 images of local bird species on silk flags, which were installed in the wasteland lot on the 27th of March, 2014. Passers-by and residents from adjacent buildings joined me in placing the flags in-situ. The painted flags were left in the wasteland, vulnerable to destruction. Until their complete disappearance, they occupied the space as a symbol of simultaneous fragility and defiance: a site-specific reminder of the losses involved in uncompromising urban development, and a physical metaphor for the nature of combined community voice in a fast-transforming urban setting.

Some of the souvenired flags turned up on the balconies of local community members who currently use this space recreationally, where they are still "flying" today.

Gabriella Hirst    SEE MORE ►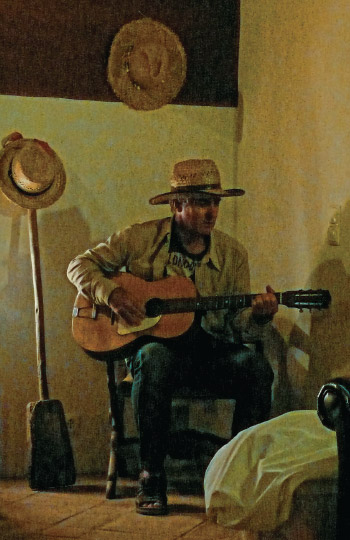 THE EARTH has become a tragic figure whose suffering we feel compelled to acknowledge, but from whose fate we are compelled to turn. We need to reconsider our sense of the future – any sort of future will do, as long as it's an alternative to the destruction of the earth in some conceivable timeframe. We need to rethink the meaning of the term 'eternal'. The earliest life on earth was 1.3 billion years ago, the advent of modern human beings 75,000 years ago, and the estimated lifespan of the sun is another 5.6 billion years. We could think of the future in any form, but perhaps we can think of the earth, life and humanity as existing for another 75,000 years and wonder how we could achieve that. Perhaps we can begin to construct a better fate for humanity than apocalypse or slow decline – a fate humanity could enjoy – perhaps one we could love.

Peter Murray
Limited edition hardcover CD books SOLD OUT

For Immediate Release – October 2014                                                                                                 
ROB HIRST - THE SUN BECOMES THE SEA

Rob Hirst is releasing his first album-length solo offering. The album is a perfect musical accompaniment to Berlin-based artist, Gabriella Hirst's  gouache songbirds on silk. Both the art and the music display a strong affection and respect for the land, sky and sea, for the wondrous creatures which inhabit them, and for the courageous people who protect them.  The single from the album, The Truth Walks Slowly (see clip) is based on the true story of a six-generation Queensland cattle farmer, who's forced into a fight when the beauty and solitude of his pristine property is threatened by a gas mining company.

Hirst is joined on the recording by Rick Grossman on bass, Peter West on cello, Rob Woolf on keys, Jack Howard on trumpet, Johnny Graffham on steel and Jason Millhouse on guitar, to name just a few.

Rob Hirst is a musician and songwriter, a published author (Willie's Bar & Grill through Momentum) and magazine contributor. He is also one of the founding members of Australian rock group Midnight Oil. Probably best known for his incredible performances as the band's drummer, Hirst has written or co-written many of The Oil's best loved songs – a musical legacy which has thrown the spotlight on important issues from indigenous land rights through nuclear disarmament, youth homelessness and asbestos related diseases.

The album is available now:  a gift to Rob's friends, fans and family.  As Rob says: "I wanted to record some new songs at an unhurried pace, at our local studio, then invite some brilliant players I know to drop by and add their magic. My daughters Lex and Gabriella also sang along with me on a couple of tracks – for the first time ever - and Gabriella kindly allowed me to 'borrow' her beautiful painted birds for the artwork. It all came together so well: the whole project has been joyful from the beginning to the end."

Over the last 30 years, Rob has played, sung and written songs in The Ghostwriters, Backsliders, Hirst & Greene and The Angry Tradesmen and more recently with the instrumental surf rock outfit, The Break which features two of his fellow members of Midnight Oil, Jim Moginie and Martin Rotsey and Bass player Brian Ritchie of  the US group, Violent Femmes.
Limited editions of the album with a hard cover book featuring Gabriella Hirst's exquisite paintings
are available now from
Basement Discs
in Melbourne
Rocking Horse
in Brisbane and
Mall Music
in Sydney
Interview Requests and Media Enquiries to: CHRISTINE TAYLOR PUBLICITY & EVENTS MANAGEMENT
Tel (02) 4782 5867   (M) 0416521587   ctaylorpublicity [@] bigpond.com